Shine Boost Shampoo
by Organic Surge
| | |
| --- | --- |
| Size: | 250ml tube |
| Ref: | TH-17 |
| Price: | Sold Out |
Sorry, this product is no longer available.
For normal hair.
Cleanses and nourishes.
With hair loving ingredients.
Organic grapefruit and citrus essential oils.
No SLS, parabens, synthetic fragrances, colourants.
Description
For happy-ever-after hair, Shine Boost Shampoo washes away the dirt, impurities and styling product residues that dull your hair.
Citrus oils promote shine while natural moisturisers help to smooth and gloss the hair's surface.
Shine boost shampoo gently cleanses and nourishes, leaving your hair feeling soft and healthy with a brilliant, natural shine.
Enjoy the lightweight lather created by naturally-derived ingredients.
Natural Actives
- Grapefruit essential oil - naturally stimulates strong and healthy hair growth
- Lemon essential oil - naturally cleanses and detoxifies, rejuvenates dull hair
- Orange essential oil - naturally removes toxins in the hair
- Natural glycerine - a natural humectant which attracts moisture to the hair, helping it to remain hydrated and soft
Other
Organic Surge shampoo is free from harsh foaming agents that strip hair of its natural oils and can cause scalp irritation. Enjoy the lightweight lather created by naturally-derived ingredients.
Organic Surge effective, honest products are packed with caring, naturally-derived ingredients. They contain no sodium lauryl/laureth sulphate or parabens for your precious skin to absorb.
To Use
Wet hair thoroughly and massage shampoo into your hair from scalp to ends. Reapply if desired, then rinse well and follow with Shine Boost Conditioner.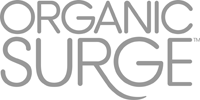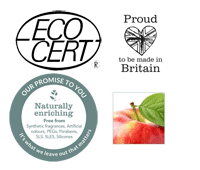 Shine Boost Range
For Normal Hair
Rich with Natural Promise.
100% Free of harsh chemicals.
Use it once, love it forever.
Caring formulas that are kind to your skin and the environment.
High performance, skin-compatible formulas
Rich in pure plant extracts and essential oils
Dermatologically tested facial care, suitable for sensitive skin
Against animal testing, suitable for vegetarians

No Parabens, SLS or SLES
No Common skin irritants, artificial fragrances, colourants, propylene glycol
No Mineral oils, propylene glycol, petrolatum, PEGs
NO Synthetic perfume, artificial colorants