Power Brightening Pure Oxygen Tablets for Colours
by Green Products Ecozone
Stain Removal For Colours.
Description
Add power to your laundry, pure and simple.
Boost stain removal from colours with these Pure Oxygen Brightener Tablets.
Like a breath of fresh air, they're the most natural bleaching formula after direct sunlight.
Benefits
Revives colours making them look like new
Easy to use tablet form
Includes
Vegan
Septic Tank Safe
Plant based ingredients

Free From
Pure Oxygen Brightener Tablets are free from chlorine and optical brighteners.

To Use
Unwrap one tablet and add to the washing machine drum.
Run your normal wash cycle.
Caution
Wash hands thoroughly after use.
Keep out of reach of children.
Contains Sodium Percarbonate which may cause eye injury.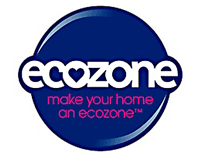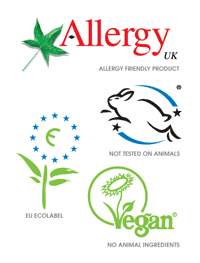 Ecozone
Earth friendly, green products.
Mission - to 'Make Your Home an Ecozone'.
We want to reduce the amount of toxic chemicals you live with. Homes should be safe, clean places for people to flourish, not germs. But we don't see why giving dirt the heave-ho means letting loose all manner of planet-zapping toxins. For Ecozone being green's not about attaining some elitist or hippy ideal. Respecting the environment can be a way of living every day. By giving planet-friendly solutions to your household problems, they hope you'll be able to make choices that are better for you and everyone else, the world over.