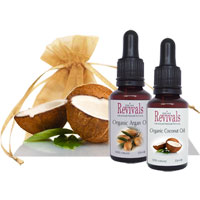 Natural Single Oils
Pure Organic Oils.
For face, body and hair.
Individual oils with a mutitude of uses for face, body and hair.
These oils have been used by generations of women who recognise their incredible benefits.
These vitamin rich, anti-oxidant oils will help to maintain smooth, supple skin, reduce irritations, prevent dry skin and even restore a healthy sheen to your hair.
You can also add a few drops to your favourite moisturiser or blend with an additional oil.
100% Natural and Organic Oils.