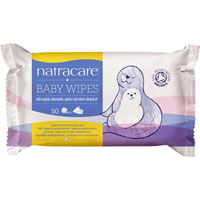 Natracare Organic Cotton Baby Wipes
Natracare | more info....
NC-0112 | pack of 50 | £ 4.00 | Out of Stock
pack of 50
£ 4.00 | Out of Stock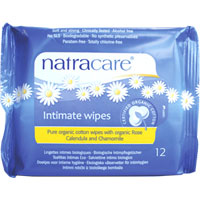 Natural Organic Wipes
Formulated for sensitive skin.
Formulated for sensitive skin Natracare wipes promise you:
100% organic cotton cloth
Organic essential oils
Natural plant-based ingredients
Biodegradable & compostable
Suitable for vegans
Dermatologically tested on human volunteers
No parabens – No alcohol – No SLS – No synthetic preservatives
Totally Chlorine Free
The individual wipes and the solution ingredients are derived from natural, renewable and sustainable resources and are biodegradable and compostable. Natracare products are never tested on animals, nor do they contain any animal ingredients or raw materials processed with any animal products.
They are suitable for vegans and they are Vegetarian Society approved.