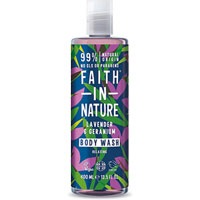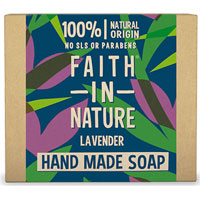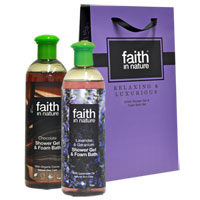 Relaxing & Luxurious Shower Gel Gift Set
Faith In Nature | more info....
FN-RLSG | 2 x 250ml bottles | Sold Out
2 x 250ml bottles
Sold Out
include discontinued items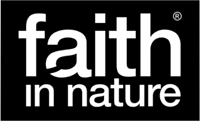 Lavender Range
Natural products,
Made in the UK
The plants that Faith In Nature use in their products smell wonderful, but that's not the only reason they use them. They have an unwavering belief in their power, and each one has been chosen for its healing qualities – resulting in products that work just as nature intended.
About Lavender
Lavender is an all purpose oil for skin and hair care. It is, amongst other things, rejuvenating, soothing, antibacterial and has sedative properties. It regularises the sebum (oil) production in skin and scalp, is suggested for cracked skin and is effective after sunburn. It has a calming and relaxing aroma.