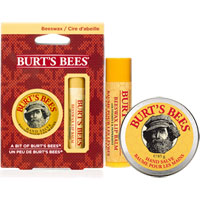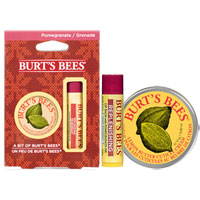 A Bit of Burt's Bees Pomegranate Gift Set
Burt's Bees | more info....
BB-568 | 1x Gift Box | Sold Out
1x Gift Box
Sold Out
include discontinued items


Burt's Bees.
Earth friendly Natural Products.
With Leaping Bunny certification approved
Burt's Bees is an "Earth Friendly, Natural Personal Care Company." They create natural products formulated to help you maximize your well-being and that of the world around you.
The products are created from time-tested, proven recipes using ingredients that are the best nature has to offer: Beeswax, Botanical and Essential Oils, Herbs, Flowers and Minerals.
These safe, effective ingredients have withstood the test of time.