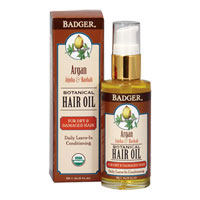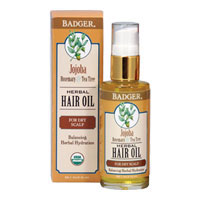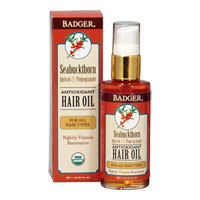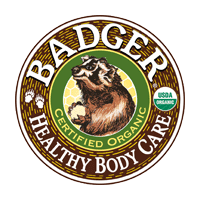 Nourishing Oils for Healthy Hair
USDA Certified Organic & All-Natural
Daily life takes a toll on the hair: sun, wind, earth, water, pollutants, and styling can impact hair health.
Badger's here to help restore the balance.
Treat your hair to vitamin and antioxidant-rich oils and extracts, and watch the shine and luster return to overworked hair.
Badger have selected powerful oils to deliver naturally occurring vitamins A, B, C, E, and K to nourish and replenish hair.
Choose from:
Argan Hair Oil for dry & damaged hair
Jojoba Hair Oil for dry scalp
Seabuckthorn Hair Oil for all hair types.
About
Every ingredient used is grown and processed with the highest degree of respect for protecting the environment, the workers and the natural properties of the plants.
Nearly all of Badger's products are made from 100% USDA Certified Organic food grade ingredients.
They formulate simple, natural products using traditional methods and plant-based ingredients that have been gently extracted.